Exclusive
EXCLUSIVE: Lindsay Lohan Must Decide Thursday Whether To Accept Plea Deal -- There's NO Continuance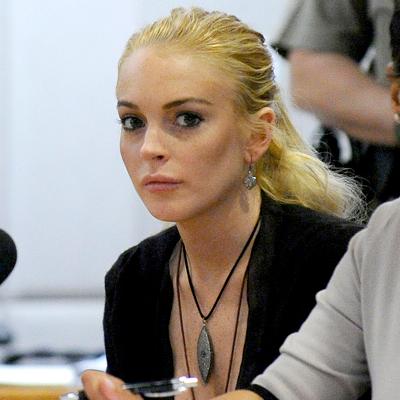 Time is running out for Lindsay Lohan -- despite reports to the contrary.
The Mean Girls star, 24, will NOT be granted a last-minute continuance to allow her to continue mulling over a plea deal when she goes to court Thursday morning, RadarOnline.com has exclusively learned.
Confusion about a possible continuance surfaced on Wednesday night when a gossip web site reported that the actress was given a last minute reprieve by Judge Keith Schwartz so that she could take more time to decide if she will accept a plea deal that will include some jail time.
Article continues below advertisement
However, sources directly connected with the case tell us: "There will be NO continuance granted by Judge Keith Schwartz, period, end of discussion. Judge Schwartz told Lohan at the last hearing that he wouldn't continue the case again."
As RadarOnline.com has previously reported, Lohan is charged with felony grand theft for allegedly stealing a $2,500 necklace from a jewelry store in Venice Beach, California -- a charge she flatly denies.
As we first reported on Wednesday, Lindsay has officially rejected the deal that Los Angeles District Attorney and Judge Keith Schwartz were offering her.
Under that deal, Judge Schwartz indicated he would give Lindsay LESS than the six months the D.A. was seeking, if she pled in front of him.
Lohan's lawyer, Shawn Holley, Deputy District Attorney Danette Meyers, and Judge Keith Schwartz met in chambers on Wednesday to discuss a possible plea deal, but as we first reported, Lindsay has officially rejected the deal that D.A. and Judge Schwartz were offering her.
Article continues below advertisement
If the troubled star was in fact sentenced to 90 days, she would serve only about 21 days because of overcrowding.
Despite news that Lindsay will not accept a plea deal, our source tells us what would happen if she suddenly changes her mind. "If Lindsay does decide to do an open plea in front of Judge Schwartz on Thursday, he will likely then set the matter for sentencing, which will then likely be set for another date in the very near future."
If Lindsay does not accept the plea deal as expected, the case will be transfered to Judge Stephanie Sautner who is regarded as a tough as nails, by the book judge. The matter will be set for a preliminary hearing, and if Lindsay is ordered to stand trial, Judge Sautner would likely sentence her on the spot for the probation violation, and remand her into custody immediately.
Lindsay is scheduled to appear in a Los Angeles court at 8:30 a.m. PT on Thursday, March 10, and RadarOnline.com will live stream the hearing as it happens.