Exclusive
No Plea Deal For Lindsay Lohan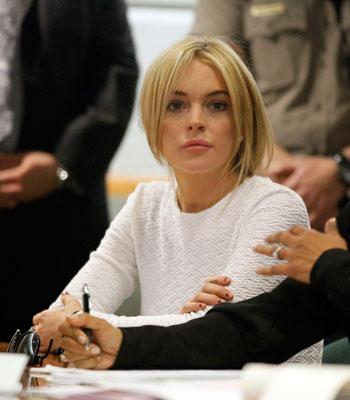 Lindsay Lohan has officially rejected the deal that Los Angeles District Attorney and Judge Keith Schwartz were offering her, RadarOnline.com has learned
"Judge Schwartz indicated he would give Lindsay LESS than the six months the DA was seeking, if she pled in front of him," a source said.
"Shawn Holley was asking for no jail time, but the judge said he would sentence her to a minimum of 60 days, but likely not longer than 90 days."
Article continues below advertisement
If 24-year-old Lohan was sentenced to 90 days, she would serve about 21 days because of overcrowding.
Judge Schwartz "encouraged Holly to discuss what not taking the plea deal will mean for her."
Added the source: "Unless Holley is able to convince Lohan who is adamant that she not do any jail time, otherwise, Lindsay is headed for a date in front of Judge Sautner."
RELATED STORIES:
EXCLUSIVE: Lindsay Lohan's Lawyer In Last Ditch Meeting With Judge To Avoid Jail