EXCLUSIVE INTERVIEW: Lindsay Lohan On Ex Sam Ronson's New Girlfriend -- 'She's A Friend Of Mine'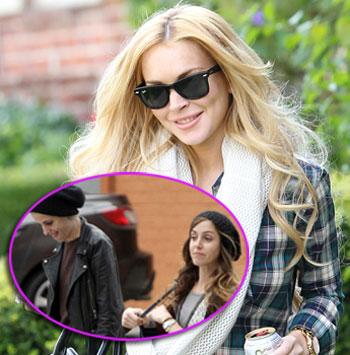 Lindsay Lohan's ex-flame Samantha Ronson was caught smooching a new woman and despite reports that Lindsay was upset about it, the Mean Girls star tells RadarOnline.com she's not mad at all and she's friends with Sam's new woman.
"She's a friend of mine as well," Lindsay told RadarOnline.com, referring to the brunette Sam was caught locking lips with last Thursday afternoon.
Sam's new girlfriend has been identified by RadarOnline.com as 34-year-old yoga instructor Tiffany Russo, and despite the growing romance, Lindsay said she's still friends with Sam.
Article continues below advertisement