Exclusive
EXCLUSIVE DOCUMENTS: Katherine Jackson's Biz Partner: MJ Didn't Invent The Smooth Criminal!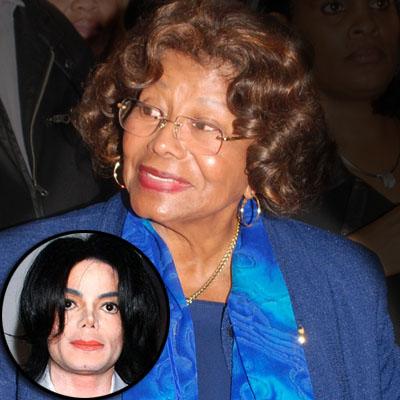 The man doing business with Katherine Jackson wants a lawsuit tossed out of court because, he claims, the King of Pop did not invent 'The Smooth Criminal' lean -- the world famous anti-gravity dance move.
EXCLUSIVE DOCUMENTS: 'The Smooth Criminal' Legal Papers
"That 'lean' pose in question was NOT invented by, or first introduced to audiences by, Michael Jackson," lawyers for Howard Mann state in court documents, obtained exclusively by RadarOnline.com.
Article continues below advertisement
The Toronto entrepreneur is being sued the the Jackson Estate, for violating trademarks, copyright and cyber piracy laws, by using the King of Pop's name and image without permission.
But Mann alleges: "It goes back to more than over a half a century in the annals of dance in film (The Band Wagon's Slaughter on Tenth Avenue number) and on Broadway (in the musical Guys and Dolls.)
"It was used by Fred Astaire and Gene Kelly in one era -- by James Brown in another era -- and by hip hop street dancers of today (in the Step Up movies).
"No one would ever think that Vintage Pop Media has anything to do with the Estate of Michael Jackson solely based on its company logo."
Mann and Katherine paired up in 2009 and produced her coffee table book Never Can Say Goodbye and a calendar which they said was to "support Michael Jackson's children."
In the court filing, however, Mann uses the protection of court privilege to sensationally claim executors John Branca and John McClain "have deliberately and systematically funneled the estate's proceeds to themselves, to their law firms and to a host of new corporations and business ventures."
Article continues below advertisement
The one-time pornographer labels the suit "absolutely ridiculous" and "asinine" while saying their claim is "ignorant... on several levels."
"The Estate of Michael Jackson has no greater rights, title and interest now than Michael Jackson had at the time of his death," it alleges.
That drew this fierce response from Howard Weitzman, the attorney representing Branca and McClain, Executors of Michael Jackson's Estate.
"Howard Mann's comments about Michael's chosen Executors are outrageous lies," the highly respected lawyer told RadarOnline.com, in an exclusive statement.
"Mann believes he owns the rights to Michael Jackson's name and likeness. He is wrong, and is being sued because of his belief.
"The Estate, which exists for the benefit of Michaels three children and his mother Katherine Jackson, is the lawful owner of those rights."