Exclusive
EXCLUSIVE DOCUMENT: The Price Of Chris Brown's GMA Meltdown -- $2055 Bill To Replace Window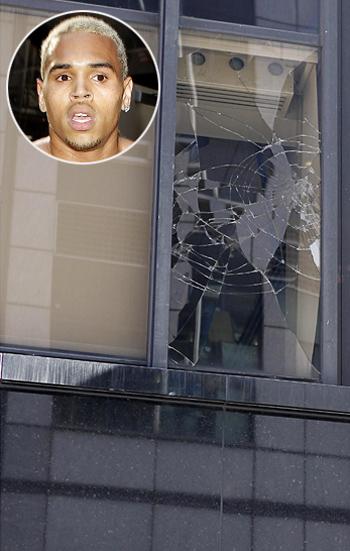 The price of Chris Brown's meltdown on Good Morning America was not cheap -- RadarOnline.com has exclusively learned that the cost to replace the window was $2055.36!
New York business Philip Kaplan Glass Works replaced the broken window after the singer "had to blow off steam and let out the anger" by throwing a chair at the window of his dressing room.
EXCLUSIVE DOCUMENT: The Price Of Chris Brown's GMA Meltdown -- $2055 Bill To Replace Window
Article continues below advertisement
Their invoice, obtained exclusively by RadarOnline.com, details the breakdown:
* $583.26 for the glass
* $1472.10 for the labor of three men for five hours at $98.14 each
TOTAL: $2055.36.
Brown later appeared on BET's 106 & Park on Wednesday and apologized for his meltdown.
"First of all, I just wanna apologize to anybody who was startled in the office, anybody who was offended or really disappointed in my actions, because I was disappointed with the way I acted," Brown said.
"A lot of people don't know what went down, and obviously when I do shows or when I do interviews, we always send out a talking point sheet.
"As the interview proceeded, it was kinda thrown off. I was thrown off by it.
"I felt like they told us this just so they could get us on the show so they can exploit me. So I took it very, very hard and I really kinda kept my composure throughout the whole interview, although you can see me upset, I kept my composure, I did my performance."