Exclusive
EXCLUSIVE: Chris Brown's DWTS Appearance To Go Ahead -- Cast Ordered Not To Comment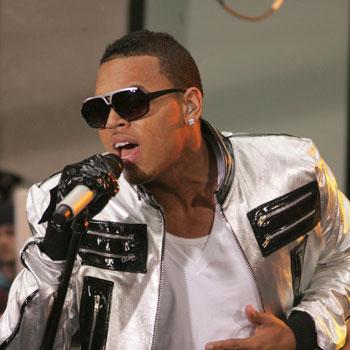 Despite his temper tantrum on Tuesday, Chris Brown will still be performing on Dancing With the Stars next week as planned.
But, RadarOnline.com has exclusively learned that it was a "touch and go" decision and that cast members have been expressly ordered NOT to comment to press following Brown's performance next Tuesday night.
It had been rumored that ABC planned to ditch the R & B singer's scheduled appearance after he allegedly smashed a dressing room window and stormed out of the New York studio of the network's sister show, Good Morning America, following a line of questioning about his past assault on then girlfriend Rihanna.
Article continues below advertisement
RadarOnline.com previously reported that Brown still wanted to appear if ABC execs gave him the green light and now sources confirm that the controversial performance will go ahead as planned.
"Chris Brown is, of right now, still confirmed to perform on Dancing with the Stars on Tuesday," sources close to DWTS told RadarOnline.com. "The subject of canceling was brought up but the decision was made to keep him on.
"It was a tough decision for the network to make and it involved a lot of discussion, but they ruled in favor of him in the end.
"However, the Dancing cast has been ordered not to make any comments to the press regarding Brown's performance."
The hip hop star's most recent meltdown occurred when Brown, 21, lost his temper after GMA host Robyn Roberts questioned him, live on camera, about the brutal 2009 assault.