PHOTOS: Chris Brown's Latest Court Battle -- Plays Basketball After GMA Meltdown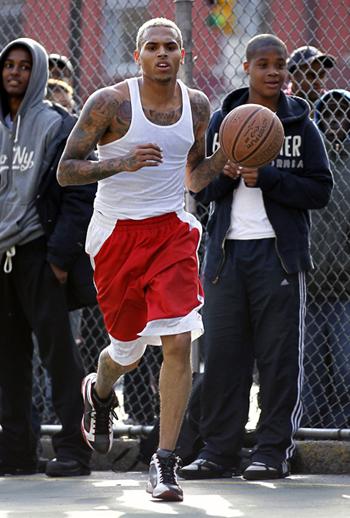 Chris Brown faced a very different court battle Tuesday afternoon by slam dunking his Good Morning America meltdown with a game of basketball.
The hot-headed star let off steam just a few hours after he stormed out of the studio shirtless after being pressed by interview Robin Roberts over the well publicised 2009 assault on his ex-girlfriend, Rihanna.
The 21-year-old allegedly smashed his dressing room window before leaving, but the only thing being thrown on the West 4th courts in New York City was a basketball.
Article continues below advertisement