Exclusive
EXCLUSIVE: Chris Brown Likely Won't Be Facing A Probation Violation After GMA Incident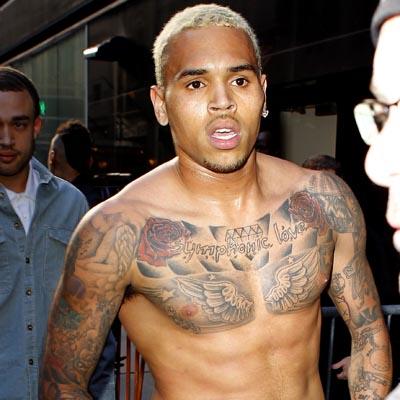 Chris Brown likely won't be facing a probation violation after a window was smashed in his dressing room on the set of Good Morning America on Tuesday, RadarOnline.com is exclusively reporting.
Brown, became very upset during an interview after Robin Roberts asked him about his 2009 assault of then girlfriend, Rihanna.
The 21-year stormed out of the studios and the window in his dressing room was later discovered smashed – reportedly by Brown.
Article continues below advertisement
A source close to Brown tells RadarOnline.com: "The police weren't called, and unless ABC decides to call the NYPD, no action will be taken against Brown, who is still on probation.
"No one saw Chris break the window. It would be a different scenario if the cops were called, which would prompt Brown's probation officer to become involved. If that did occur, Brown's probation officer would then notify the court, and the DA.
"Deputy District Attorney Mary Murray would then decide what action, if any, would need to be taken. It's certainly concerning that this happened, but unless the NYPD becomes involved, and ABC wants to press charges against Brown, he most likely won't be facing any probation violation."
Chris Brown Tweeted after the incident: "the media is just trying to bring you down... DONT LET THEM!!!!!"
Brown is on probation for five years for his felony assault conviction stemming from his beating of Rihanna. Brown has received praise from Judge Patricia Schnegg, for being a"model probationer," and completing his domestic violence counseling.