Exclusive
EXCLUSIVE DETAILS: Shania Twain Alleged Stalker Arrested At Canadian Juno Awards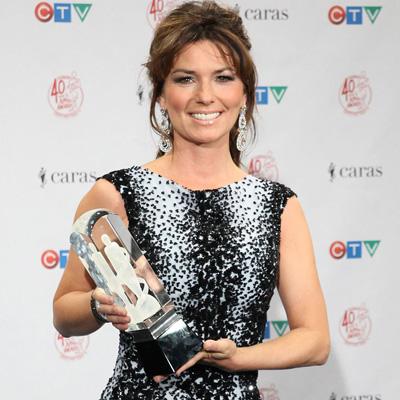 A man obsessed with singer Shania Twain was arrested Sunday night in Toronto during the Canadian Juno Awards for violating conditions to stay away from her, RadarOnline.com has learned.
Dr. Giovanni Palumbo was arrested during the music awards show at the Air Canada Centre on March 27, where Twain was accepting her Canadian Music Hall of Fame induction.
"He was charged with three counts of failed to comply recognizance," Toronto Police Department Media Relations spokesperson Constable Wendy Drummond told RadarOnline.com.
Article continues below advertisement
"Allegations were that he was seen at the Air Canada Centre on Sunday, March 27 during the Juno Awards. He was also charged with criminal harassment."
Constable Drummond said Palumbo was arrested just before 10 p.m. after someone in Twain's "camp" recognized him in the crowd.
"Him being there within 20 meters of the victim was in breach. Therefore he was charged," Drummond said.
"He went to court the next day."
On Monday, Palumbo was ordered by the Justice of the Peace to again have no contact with Twain and a bail hearing has been scheduled for Friday.
Not only did the 50-year-old doctor violate orders to stay away from Twain on Sunday, but he even went so far as to solicit the help of a Canadian reporter to try and set up a meeting between himself and the country music superstar.
Twain, who lives in Switzerland with her husband Frederic Thiebaud, failed to show up to a March 7 hearing in Canada after charges arose that Palumbo criminally harassed her by sending love letters and flowers to her home overseas.
Article continues below advertisement