Exclusive
EXCLUSIVE: Ivanka Trump's Alleged Stalker Extradited To New York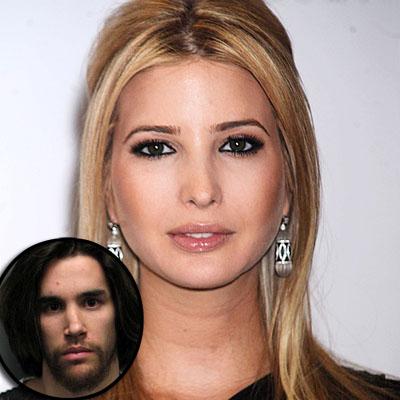 Ivanka Trump's alleged stalker, Justin Massler, has been formally extradited from Los Angeles back to New York, RadarOnline.com is exclusively reporting.
Massler was arrested in February in Hollywood, after a warrant was issued for his arrest when he missed two court dates in Manhattan related to his stalking case.
Massler, was charged with stalking and harassing Ivanka and her husband Jared Kushner. Massler allegedly threatened to kill himself in Ivanka's swanky New York City jewelry store last spring, and also allegedly sent very creepy messages to Ivanka and Kushner.
Article continues below advertisement
Kushner, who lives in Reno, Nevada, had told his lawyer that he was unable to pay to travel to New York City for his court appearances.
Massler was transfered from the Twin Towers Correction Facility at 8:49 am on Monday, and handed over to officials from New York City, who officially took custody of him and took him back to New York.
Massler gave a jailhouse interview to the Daily News and said: "I was just bored, writing random stuff on the Internet. I'm not interested in ever seeing her again.