EXCLUSIVE COURT DOCUMENTS: Wesley Snipes Denied Bond Pending Appeal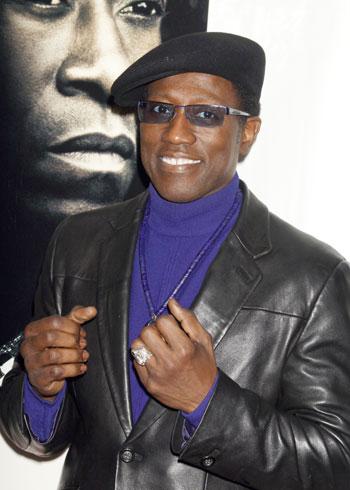 Wesley Snipes had better start making friends in prison because it looks like he's going to be there a while!
The 48-year-old actor filed a motion on January 28 in the United States Court of Appeals For The Eleventh Circuit requesting bond while his petition for certiorari is pending before the United States Supreme Court – on Friday, his request was denied and RadarOnline.com has the judges' order.
Article continues below advertisement
COURT DOCUMENTS: Read The Order Denying Wesley Snipes Bond
Circuit Judges Edmonson, Marcus and Pryor denied Snipes request for bond citing "it is outside of the scope of this appeal."
In addition, the Circuit Judges also denied his move for bond pending his appeal from the denial of his motion for a new trial, stating that the actor "has failed to demonstrate that he qualifies for such relief."
Earlier this year, the actor's lawyers filed a petition asking the US Supreme Court to examine claims that he was wrongly tried and that prosecutors should have met a higher standard of proof.
In December, Snipes began serving a three-year prison sentence at the Federal Correctional Institution McKean in Pennsylvania for failure to file income tax returns.
Snipes was convicted in 2008 on three misdemeanor counts of willful failure to file income tax returns.
He filed several last minute appeals in an attempt to delay his incarceration but they were all denied.
RELATED STORIES:
EXCLUSIVE DETAILS: Wesley Snipes To Surrender To Federal Prison Thursday – His Life Behind Bars