EXCLUSIVE COURT DOCUMENTS: Prosecutors: No Bail For Wesley Snipes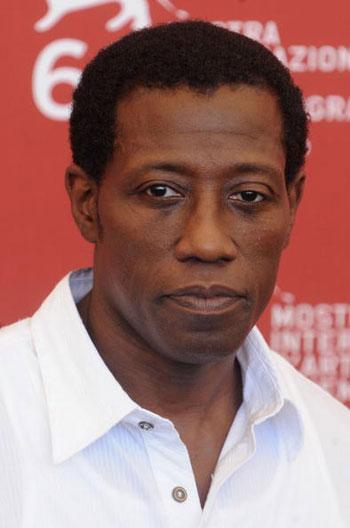 Federal prosecutors filed a motion Tuesday at the United States District Court in Ocala, Florida opposing Wesley Snipes' request for bail, RadarOnline.com has learned.
EXCLUSIVE COURT DOCUMENTS: Read The US Response In Opposition To Snipes' Motion For Bail Pending Appeal
In court documents obtained by RadarOnline.com, US Attorney Robert E. O'Neill states that "Snipes bail motion is premature because this Court may not grant bail until after Snipes files his certiorari petition. This Court should deny Snipes's motion on that basis alone. Regardless, Snipes has not overcome the presumption that he should be incarcerated by establishing that his certiorari petition will raise a substantial question of law or fact likely to result in reversal."
Article continues below advertisement
The motion filed Tuesday is in response to a motion filed by the actor's lawyers on November 23, asking U.S. District Judge William Terrell Hodges to allow Snipes to remain free on bail while he pursues a second appeal of his three convictions of willful failure to file income tax returns and his three-year prison term.
Wesley Snipes Doesn't Believe He Owes Taxes
In Snipe's motion, his lawyers state that they are preparing a fresh appeal of his convictions and sentence to the U.S. Supreme Court and that Snipes has a legal right to bail while his appeal continues.
"Mr. Snipes has honored the court's trust before, during trial, as well as pending sentencing and appeal. There is no reason to change the court's judgment now. His ongoing and successful projects in the movie industry further ensure he would not consider fleeing," his lawyers argue.
In addition, attorneys for the actor claim that "Mr. Snipes has made several substantial payments. His tax filings are now current and he has sought from third parties and turned over to IRS all financial information the agency requested from past years," the motion states.
Article continues below advertisement