Wesley Snipes Sentenced To Three Years In Jail For Tax Evasion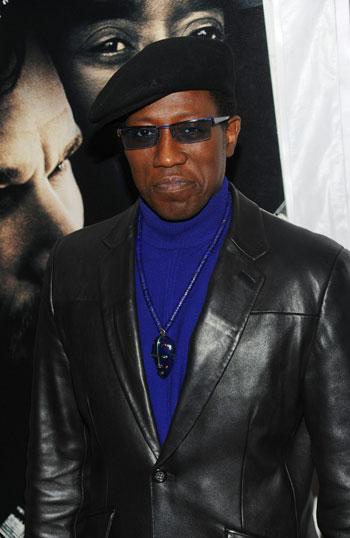 UPDATE: Despite reports, Wesley Snipes is not in custody. According to Eric Thompson, a spokesperson for the United States Marshall's office, Snipes will be given a date on which he will voluntarily surrender at an institution designated to him by the Bureau of Prisons. That has yet to happen. A spokesperson for the Bureau of Prison confirms to RadarOnline.com, "Wesley Snipes is not in our custody."
Article continues below advertisement
Wesley Snipes has been ordered to serve three years behind bars for failing to pay his taxes, RadarOnline.com has learned. The Blade star must immediately surrender to federal authorities so he can start his prison sentence.
READ THE JUDGE'S ORDERS
"The Defendant Snipes had a fair trial," US District Judge Terrell Hodges said in the Florida courtroom. "The time has come for the judgement to be enforced."
MORE ON:
Celebrity Justice
Snipes has been free on $1 million bail after being convicted in 2008 on three misdemeanor counts related to his failure to file tax returns from 1999 to 2001.
Authorities claim Snipes earned $13.8 million over the three year period and owed more than $2.7 million in back taxes which he refused to pay.
It is still unclear at which prison Snipes will serve his time.
A spokesperson at the US Attorney's office told RadarOnline.com that Snipes is not yet in custody.