EXCLUSIVE: Charlie Sheen's Lawyer: 'We're Suing'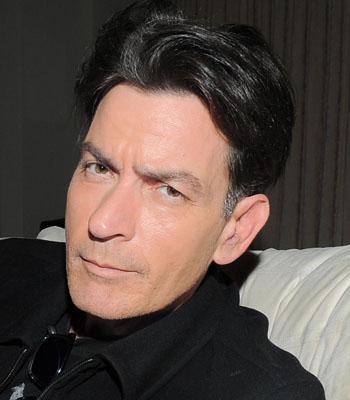 Charlie Sheen's lawyer has told RadarOnline.com the embattled Hollywood actor intends to file a lawsuit against Warner Bros. Television and Two and a Half Men creator Chuck Lorre after their stunning decision to fire him.
Powerhouse Hollywood attorney Marty Singer declared: "Warner Bros. position is ridiculous."
Singer was delivered a termination letter shortly before 2pm PST on Monday in which Warner Bros. said its $2 million-an-episode star "engaged in dangerously self-destructive conduct and appears to be very ill."
Article continues below advertisement
Responding to those claims, a defiant Singer said: "We will proceed with our claims against Chuck Lorre and Warner Bros. Nothing has changed in terms of that."
Last week, Singer fired off a blistering five-page letter to CBS and Warner. Bros. in which he threatened litigation, asserting that Sheen's contract was violated.
Sheen threatened the companies with a lawsuit if Sheen isn't paid the full amount for the rest of this season and declared his client was ready to work next season too.
Sheen is expected to demand payment for the ninth season of the sitcom, in a lawsuit which has yet to be filed.
"Last year, they told Sheen he could plead guilty to a felony and still do the show," said Singer.
"Now they are just upset because they say he disparaged Chuck Lorre.
"We intend to file suit against Warner Bros. Television, Chuck Lorre and everyone involved."
Warner Bros. decision to fire its biggest star came after months of headlines, in which he was hospitalized twice and questioned by police over an incident involving a high-priced escort at New York's The Plaza Hotel.
Article continues below advertisement
Two weeks ago, Sheen declared himself clean of drugs after undergoing treatment for drug and alcohol addiction at his Beverly Hills home.
He demanded that the studio start filming Two and a Half Men again.
"Part of their position is that they wanted Charlie to go to an outside rehab facility," Singer said.
"He did rehab at home. He is clean. He takes drug tests twice a week. It's a ridiculous position they are taking and it is all for Chuck Lorre.