Exclusive
EXCLUSIVE: Charlie Sheen Hires 24/7 Bodyguards; Plus New Details Of Security Scare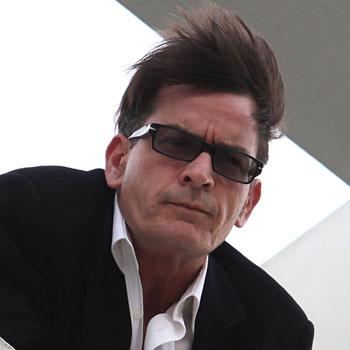 A team of former Israeli military veterans is now guarding Charlie Sheen and his goddess girlfriend Natalie Kenly after a crazed fan managed to penetrate the star's Mulholland Estate mansion, RadarOnline.com has exclusively learned.
The bodyguards joined Sheen's entourage on Friday to provide round-the-clock protection after obsessed fan David Pack was arrested at the actor's home after allegedly hopping a back fence in a desperate attempt to meet his idol.
Article continues below advertisement
Twenty-six-year-old Pack, from Kansas City, Kansas, was jailed after being arrested for trespassing at Sheen's mansion in Sherman Oaks, Calif., in the early hours of Friday morning.
Somehow Pack was able to penetrate the exclusive gated community and scale Sheen's fortified fences, making it onto the property.
RadarOnline.com has learned that at the time of the security breach, the ex-Two and a Half Men star was sitting outside near his pool and relaxing after cops earlier conducted a search of the house in connection with a possible violation of a restraining order.
When one of Sheen's team eyeballed bearded Pack, moving toward their group, the alarm was raised and police were immediately called.
"Who are you with?" one of Sheen's pals asked Pack, as he approached Sheen.
"I'm with Charlie," Pack declared, before reaching into his pocket.
While the man was unarmed, it was still frightening and one of Sheen's staffers swiftly moved in and restrained him in a headlock until cops swarmed the house.
Article continues below advertisement
Pack, who is unemployed, was being held in the Van Nuys jail on $1000 bail, late Friday.
Speaking exclusively to RadarOnline.com, Pack's father insisted his son did not represent a risk to the star and even begged him to cover his bail.
"David traveled to Los Angeles with his twin brother Jason about three days ago in their Honda Accord to support Charlie Sheen," Pack's father told RadarOnline.com, in an exclusive interview.
"They drove non-stop from Kansas as David believed that Sheen has been persecuted and he wanted to talk with him over plans for a different show.
"My son is not a bad person and he did not mean Charlie Sheen any harm.
"I think that Charlie Sheen should bail my son out because he is a fan and not a stalker who got caught up in this whole media frenzy."
Sheen, who is currently suing Warner Bros. Television and Men co-creator Chuck Lorre for $100 million, will not foot the bill, a source told RadarOnline.com.