Exclusive
EXCLUSIVE: Celebrity Apprentice NeNe Leakes Wants MORE Plastic Surgery!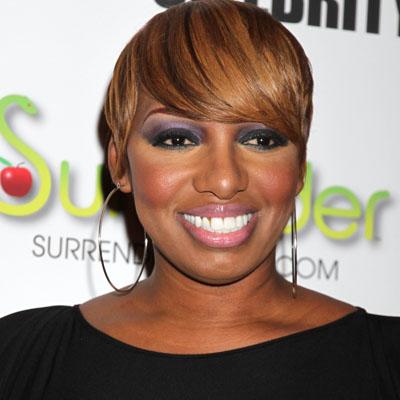 Celebrity Apprentice star NeNe Leakes wants to get more plastic surgery done so that she can have a totally flat stomach this summer, RadarOnline.com has exclusively learned.
Despite aleady having had liposuction done on her thighs, hips and stomach, the reality diva is still not happy with the way she looks and is determined to have an even leaner look.
Leakes, 41, who narrowly avoided being axed from Donald Trump's reality show on Sunday, was recently spotted sitting poolside at a Miami hotel wearing a neon green bikini top and denim shorts, displaying her ample curves.
Article continues below advertisement
MUGSHOT: NeNe Leakes's Son Bryson Bryant
A source told RadarOnline.com: "NeNe is determined to have a flatter tummy and she intends to have more liposuction done so she looks her very best this summer.
"Her friends are worried that she has become too obsessed with plastic surgery and have warned her about the dangers, but she just wants to be the best image of herself that she can be.
"She intends to have the procedure done sooner rather than later and at the moment she is hanging out in Miami with her friends Al Reynolds and Evelyn Lozado from the reality series Basketball Wives."
Since becoming famous the 6 ft tall reality star has had several procedures done including a nose job, breast reduction and lift, liposuction on her tummy, thighs and hips plus new veneers on her teeth.
In addition, the larger-than-life Real Housewives Of Atlanta reality star also went on a health kick losing around 15 lbs by exercising more and eating healthier.
The source added: "The truth is that despite being loud and over-confident in public NeNe has some issues regarding her self-image.
Article continues below advertisement
"She has always wanted to be famous and now that she is those insecurities have been heightened for her to look perfect."
Speaking to People magazine last year NeNe admitted: "I love what I did. I didn't want to change my looks. I wanted to look like the black woman I am, only a better version".
And now it looks like she will be continuing with this quest for perfection.
RELATED STORIES: