Exclusive
EXCLUSIVE: Ashton Kutcher Tells Jesse Csincsak 'Don't Give Up' On Popchips Dream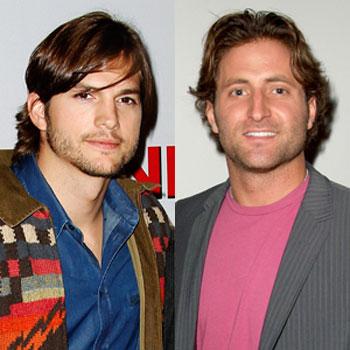 In the final week of Ashton Kutcher's search to find a marketing VP for Popchips, the mega star made a call to one of his famous applicants, Jesse Csincsak, and gave him some good advice: "Don't Give Up!"
In an exclusive interview with RadarOnline.com, Csincsak said Kutcher couldn't have been more supportive of the snowboarder's ambitions and seemed more like a good friend than an A-list actor.
"Ashton was so real, like an old college buddy," said Csinscak
Article continues below advertisement
"Don't be afraid to express yourself, it's never to late," he said Kutcher told him after the former Bachelorette winner expressed a slight creative dissatisfaction with his audition tape for the $50,000 a year VP position.
"You can always make changes, don't give up, keep at it," Kutcher added.
For the position of Vice President Of Pop Culture Job Search, Ashton Tweeted to his almost 6 million followers: "Looking for a job? want to make $50K? @popchips and I need a #popVP"
Applicants submitted a 90 second or less video that showcased their creativity, connection to pop culture and why they would be the best candidate for the VP of Pop Culture at Popchips.
Whoever received the most votes on Facebook were chosen as the 5 finalists. Kutcher made a call to each, and will post his own video to announce his choice at 10:00am Friday.
In the meantime, Csincsak took the advice of his possible future boss, and made two more Popchips videos.