Ellen DeGeneres' Stalker Released From Custody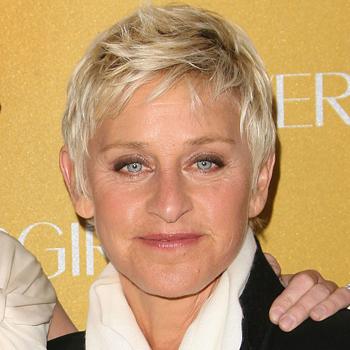 Ellen DeGeneres' stalker Karen Sjoden is back on the streets, RadarOnline.com has learned.
Los Angeles County Sheriff's Department confirmed that Sjoden was let out of custody on Tuesday, March 16.
Karen Grace Sjoden, 49, pleaded no contest to charges of misdemeanor trespassing in court on Monday and was sentenced to three years probation, along with the strict order to stay away from "both Mrs. DeGeneres," referring to Ellen's partner Portia.
Article continues below advertisement
The judge also ordered Sjoden to stay away from Michael Hathaway (an associate of Ellen's) and Ellen's NBC studio in Los Angeles where her show tapes.
Sjoden must check in with Judge Marsha Revel every sixty days and is barred from any contact electronically or physically (within 100 yards) of Ellen, Portia DeGeneres (formerly Di Rossi ) and Hathaway.
Sjoden had been kept in custody on $200,000 bail since a hearing on February 14, but was released from custody following Monday's plea deal.
Judge Revel warned Sjoden about her no contact order: "You can't email them, have a friend contact them, and you can't have third party contact with them."
Sjoden has to return to the court May 16 for a "quick progress report," according to the judge.
Judge Revel attempted to get Sjoden a mental health evaluation and tried to get the District Attorney to order it, however Sjoden refused and the D.A. did not request it, so she is not required to meet with doctors.
MORE ON:
Judge Marsha Revel
Article continues below advertisement
As RadarOnline.com previously reported, Sjoden was arrested and charged with misdemeanor trespassing after being discovered on Ellen and Portia's property on February 10.
In an exclusive interview with RadarOnline.com, Sjoden's daughter and ex-husband described her as a "delusional conspiracy theorist" who had an unhealthy obsession with Secretary of State Hillary Clinton.
Sjoden has been granted permission to leave the state for a job.