COURT DOCUMENTS: Jenn Sterger Sues Former Manager Over Brett Favre's Alleged 'Sexting' Messages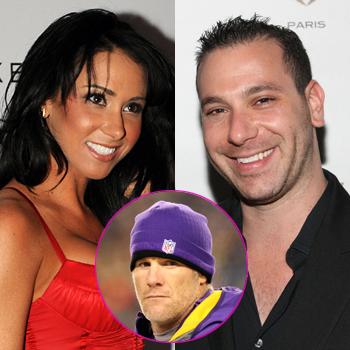 Sports agent Phil Reese is being sued by his former friend and client Jenn Sterger over Brett Favre's alleged 'sexting' messages to the curvy
brunette and RadarOnline.com has the documents.
COURT DOCUMENTS: Read Jenn Sterger's Lawsuit Against Phil Reese
Sterger filed the lawsuit in Hillsborough County Circuit Court Tuesday, contending that Reese plans to use the e-mails, texts and other digital communications to Sterger from the NFL legend in a book of his own.
Article continues below advertisement
In court documents, Sterger claims that she never intended the agent to have full use of the voicemails and images and asks a judge to invalidate a book agreement with manager Phillip Reese.
The agreement calls for the formation of a corporation called Game of Inches LLC to pursue economic opportunities, including a book about the alleged incident with Favre and Sterger's dealings with the NFL.
The Sterger and Favre story blew-up after the website Deadspin published texts and lewd images that they claimed were sent by the famous quarterback.
The Gridiron legend admitted sending voicemails but not images to Sterger while he was playing for the New York Jets and she was a game-day host for the team in 2008.
Favre was fined $50,000 by the NFL for not cooperating with their probe into the scandal.
Phil Reese defended his former client claiming that texts and photos did not come from her and that Favre had communicated with Sterger throughout the entire football season but centered around Jets home games.