VIDEO: Brett Favre Made Woman Feel Like 'Hanging Slab Of Meat'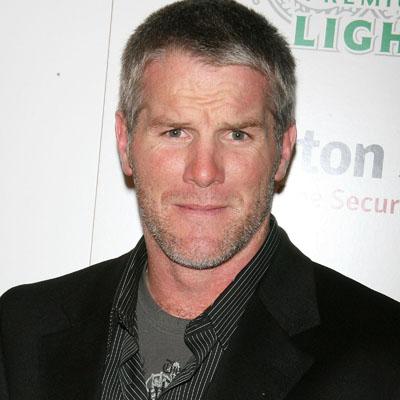 An attorney for the massage therapists suing Brett Favre and the New York Jets told Good Morning America Tuesday that the star quarterback sent sexually suggestive text messages to the women -- one of whom felt like a "hanging slab of meat" -- prior to their dismissals from the team.
Watch the video on RadarOnline.com
Christina Scavo and Shannon O'Toole sued Brett Favre and the Jets Monday, claiming they lost their part-time gigs with the team after they spurned his repeated advances. Favre sent messages such as "Kinda lonely tonight" and "I guess I have bad intentions" to one of the therapists, according to the lawsuit.
Article continues below advertisement
"He was propositioning my client and another massage therapist repeatedly," their lawyer, Elizabeth Eilender, told GMA. "One of my clients showed the text message to her husband ... he contacted Brett Favre who was inappropriate ... he very arrogant, used some choice language."
Eilender said the suits are being filed now because Jets have continued to turn a blind eye toward what's appropriate in the workplace, as evidenced by the team's multiple scandals in recent months.
Last week, the NFL fined the three-time MVP $50,000 for not cooperating with league officials in the investigation of his 2008 sexting indiscretions, in which he allegedly sent cell phone pictures of his genitalia to ex-Jets sideline reporter Jenn Sterger.
"Clearly, the therapists were just as dissatisfied with the NFL's decision as we were," Sterger's lawyer, Joseph Conway, told the AP Monday. "Or lack of a decision, for that matter."
Article continues below advertisement