Alleged Arizona Shooter Jared Lee Loughner Pleads Not Guilty To 49 Federal Charges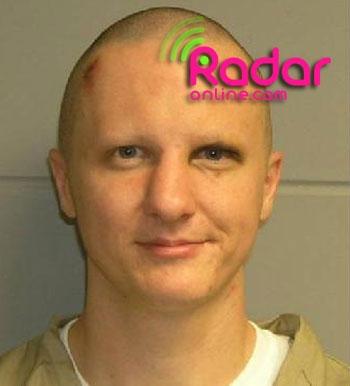 Jared Lee Loughner, the man accused of fatally shooting six people and wounding 13 others, including U.S. Representative Gabrielle Giffords at an Arizona supermarket on January 8, has pleaded not guilty to a new,expanded 49-count indictment, RadarOnline.com has learned.
Loughner appeared in a Tucson courtroom Wednesday wearing a khaki prison uniform, belly chains - his shaved head shown in previous mug shots now shows the growth of dark hair. When asked if his name was Jared Lee Loughner, he answered that it was and his attorney, Judy Clarke, asked the judge to enter the plea to the new indictment on his behalf.
Article continues below advertisement
COURT DOCUMENTS: Read the 49-Count Indictment Against Jared Loughner
A federal grand jury returned the new indictment against Loughner last Thursday, charging the 22-year-old with 49 counts - including murder and attempted murder of a federal employee; attempted assassination of a member of Congress; causing death through use of a firearm; use of a firearm in relation to a crime of violence; causing death to participants at a federally provided activity; and injuring participants at a federally provided activity.
The new indictment - filed in the United States District Court, District of Arizona - supersedes an earlier one, adding additional charges including murder in connection to the deaths of federal district judge John M. Roll and Gifford's staff member, Gabriel M. Zimmerman.
Loughner was also indicted on three counts of attempted murder, including one alleging that he tried to kill Giffords with a Glock 9mm semi-automatic handgun at the "Congress on Your Corner" event to meet with constituents.
Article continues below advertisement
The accused also faces charges in the deaths of Phyllis C. Schneck, Dorwan C. Stoddard, Dorothy J. Morris, and a child, referred to in the indictment as C-T G.
Christina Taylor Green, 9, was among those killed in the shooting.
Loughner faces a death sentence if convicted, U.S. Attorney Dennis Burke said last week, although prosecutors have not said whether they will seek the death penalty.
Judge Burns is also expected to hear requests by the U.S. Attorney's Office to have Loughner undergo a psychiatric examination and submit handwriting samples, a request by Loughner's attorneys to bar release of his Bureau of Prisons records as well as motions by various news agencies to unseal search warrant materials and documents.