William & Harry's Favorite Drinking Buddy Organizing Royal Bachelor Party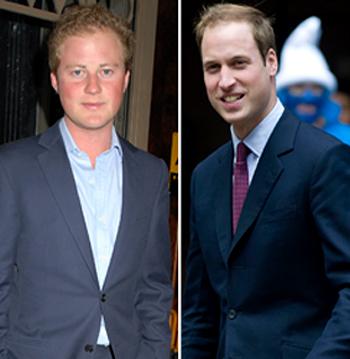 Guy Pelly, best friend to Princes William and Harry, has gotten the royal nod to organize Will's upcoming bachelor party, RadarOnline.com has learned. And that means just one thing -- it will be a party for the ages.
Pelly was with Harry when he admitted smoking pot in 2002, reports The New York Times. Two years later, when William decided to go for a midnight swim in the moat at a friend's estate -- yes, their friends have moats -- Pell was part of the boozy bunch. And in 2005, when Harry wore a Nazi uniform to a costume party, Pell was there dressed as the queen!
Article continues below advertisement
Pell, 29, now operates one of the hottest clubs in London. He's a one-third owner of Public where the minimum table charge in the VIP room is $1000, and none other than Harry himself made a discreet appearance at the December opening.
Pell is keeping a stiff upper lip about his plans for William's send-off from bachelorhood. "I am afraid I cannot comment," he said.
But others in the know reveal the bachelor bash will be held away from London where the boys can have a weekend of fun away from photographers.
William and Kate Middleton are set to wed April 29. There's no word yet if Kate's friends are plotting a bachelorette bash for the bride-to-be.
RELATED STORIES:
William & Kate Planning Budget Honeymoon
William & Kate Will Live Without Servants
Official Engagement Coin Celebrates William & Kate