WATCH OUT PRINCE WILLIAM! Secret Details & Scandals Of Royal Bachelor Parties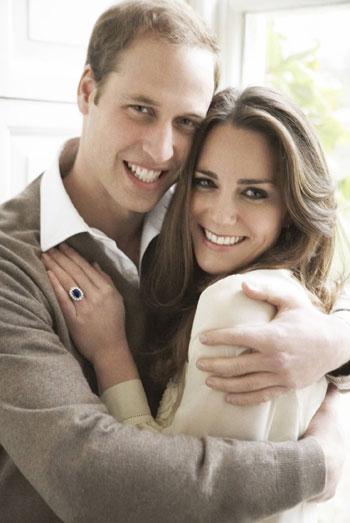 Before they have the wedding of the decade, royal party planners have to pull off the bachelor party of a lifetime for Prince William.
Left to his own devices, William's pal and best man Guy Pelly would love to throw a boozy bash that would no doubt land William in big trouble with not only his future wife, Kate Middleton, but probably his entire country too.
That would be in keeping with a grand tradition of scandalous Royal bachelor parties that includes Prince Edward and male pals dressing up as women, a wasted Prince William dropping his pants in a pub at a pal's bash, Prince Phillip drinking all night and barely making it to the alter plus more!
Article continues below advertisement
Pelly is best pals with both William and his brother Harry and has gotten the nod to organize the Royal bachelor party, as RadarOnline.com reported Sunday.
Pelly has a reputation for alway being around the action when the fun start, and that could make for a memorable party.
William has been hoping for something a little more low key and private than the wildest Royal bachelor parties of the past. His most likely choice will be a shooting weekend at Balmoral in Scotland -- far away from the prying eyes of the press and a safe distance from any sexy strippers or exotic dancers.
One possibility remains, however, that he will be jetting all the way down to Cape Town in South Africa to party with his pals at the risque Vaudeville Club.
Whatever he decides though, the future king will definitely be wanting to avoid the drunken debaucheries of some of the past royal bachelor bashes.
And, while it's common for bachelors to get dressed-up for maximum humiliation purposes on their last weekend of freedom, a Nazi uniform will likely NOT be on William's packing list no matter where he goes.
Article continues below advertisement
William & Kate Planning Budget Honeymoon
Harry caused a royal scandal when he wore a German desert uniform and a swastika armband to a friend's party in 2005. The young royal, who is third in line to the throne, later apologized by claiming it was just an innocent costume to fit in with the 'colonial and native' theme and not an anti-Jewish statement, but 'Harry the Nazi' was still plastered across the nation's front pages. (That party was actually a birthday bash, but scandalous enough for a bachelor party!)
Maybe Wills can get some costume tips from his uncle, Prince Edward it's been reported that Edward and his pals all cross-dressed as women for his 1999 stag night (as they call bachelor parties in the UK).
William & Kate Will Live Without Servants
The citizens of England saw a never-before-seen side of their future King of England when Wills got wasted at his cousin Peter Phillip's stag on the Isle of Wight in 2008 and dropped his trousers after downing pints in a village pub.
Article continues below advertisement
Meanwhile, Harry tried to drag the locals into the shenanigans by going around the Anchor pub in Cowes with a funnel full of beer shouting,
"Where the f**k is the stag? We've lost the f**king stag!"
The sloshed siblings wore cricket shirts with "Pedro's Cowes Tour 2008, throughout the night, and poor Peter was forced to squeeze into a white skin-tight leotard on the ferry over from mainland England.
For Will's other uncle, Prince Andrew's farewell to his single days, it was his feisty bride-to-be that caused the scandal! Poor Andrew's party plans went pretty much to pot after reporters found out all the details of the supposedly top secret bash at Annabel's nightclub, forcing him to change the venue at the last minute.
In the end, Andrew and 20 guests, including Will's dad, Prince Charles plus Elton John and David Furness, had to settle for a quiet, low key dinner party at a friend's home in the posh London enclave of Kensington.
Nobody told his fiance about the change of plans though - Sarah Ferguson, Princess Diana and comedienne-pal Pamela Stephenson all crashed the trendy club, dressed as policewomen, in the hopes of joining in the fun, only to find no sign of the groom to be!
Article continues below advertisement
In true Fergie fashion though, the trio still had a ball and were hit on by unsuspecting men trying to buy them drinks! "Sorry, we never drink while on duty," Diana declared still in her disguise, reportedly.
Prince Charles has never been known to be the life and soul of the party, so it's no surprise his stag do, before getting hitched to Diana, was a somewhat lac luster affair. Charles chose to skip any kind of intimate party opting instead to watch a Hyde Park fireworks gala with a quarter million or so of his closest loyal subjects.
William's grand father, Prince Phillip meantime was not so party shy.
The late Lord Mountbatten (his beloved "Uncle Dickie") ended up dragging his nephew back home from a night of carousing too late for much sleep.
He rose at 7, just in time to bathe, dress and sip some hair of the dog (sherry) before heading off to the altar.
He did make one smart move though - Phillip ensured that no seedy photos of his party prior to marrying Queen Elizabeth would turn up in the papers by having his wedding party take all the photographer's cameras under the ruse that they wanted pictures of them, and then smashed them all against the nearest wall.