VIDEO: Martin Sheen Likens Charlie's Addiction To 'A Form Of Cancer'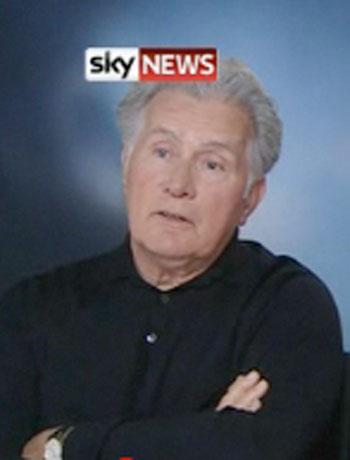 Charlie Sheen's father Martin has spoken out for the first time about this battle with drug addiction.
"He's an extraordinary man," Martin said in an interview with Sky News.
"You know, if he had cancer, how would we treat him? The disease of addiction is a form of cancer and you have to have an equal measure of concern and love and lift them up and so that's what we do for him."
Martin is promoting his upcoming movie The Way, in which he co-stars with his son Emilio Estevez, who also wrote and directed the film.
Article continues below advertisement
Both addressed how they deal with the public questions about the Two and a Half Men star's health.
Said Emilio: "You get used to it though. After 30 years, me, 40 some years, you build up an immunity I guess."
Martin spoke of his philosophical way of dealing with his son's addiction.
"You realize we're not all on the same journey all the time," he said.
"We have to love that much more. We have to be that much more present."