PHOTOS: Bikini Babes Who Have Bared (Almost) All On The Big Screen!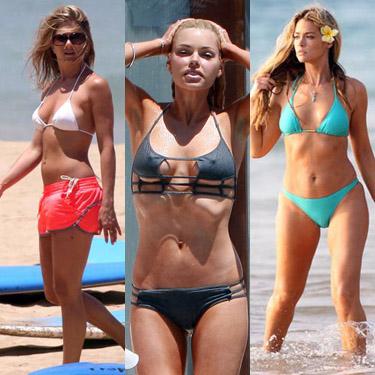 Article continues below advertisement
Reese Witherspoon may be America's Sweetheart, but the southern beauty hasn't always played innocent on the screen. In 1998, the bikini blonde starred in a movie called Twilight, where she bared her boobs in a racy shower scene.
Click Here To See Reese Witherspoon Stripped Down Into Her Bikini
Malin Akerman is rising up through the ranks of Hollywood into leading lady status, so we were shocked to learn that the beautiful blonde took off her clothes in the stoner flick Harold & Kumar Go to White Castle! For those who missed it, don't fret -- Malin will surely be showing off more than her tatas in the upcoming Linda Lovelace biop Inferno, portraying the notorious Deep Throat pornstar.
Article continues below advertisement
And we all know how amazing Jessica Biel looks in a bikini, but the only time she ever got on the stripper stage, and completely revealed her assets, was in the movie Powder Blue.
Click Here To See Jessica Biel's Covetable Cuves In A Bikini
From Jennifer Connelly's nude sunbathing scene to Demi Moore's Striptease, see all the bikini babes who have bared their bodies on the big screen by clicking here.