PHOTO: Baseball's Miguel Cabrera Arrested For DUI -- See His Mug Shot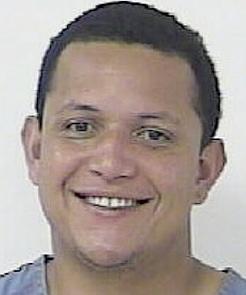 Detroit Tigers All-Star first baseman Miguel Cabrera was arrested Wednesday in Fort Pierce, Florida on a drunken driving charge, and RadarOnline.com has his mug shot.
Police said they spotted Cabrera, 27, on the side of the road in a vehicle with a smoking engine.
Police said when they approached the home run hitter, he was drinking from a bottle of Scotch and non-cooperative with authorities, barking at them, "Do you know who I am?"
Article continues below advertisement
According to police reports, when a deputy on scene instructed Cabrera to get into the patrol car car, he responded, "F--- you."
In addition to the DUI, the former Florida Marlin was also charged with two misdemeanor counts of resisting an officer without violence, and a citation for an open container of alcohol in a motor vehicle.
Cabrera, who makes an estimated $20 million a year, posted bond of $1,500 prior to his release Thursday.