NEW PHOTO: Meg Ryan's Finger -- Did John Cougar Mellencamp Put A Ring On It?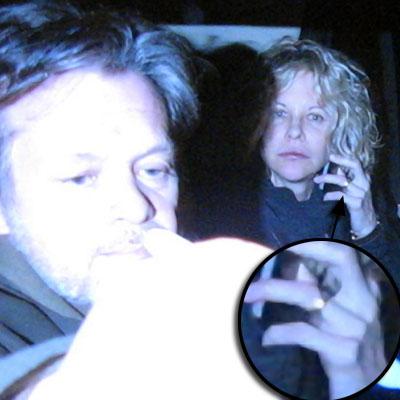 Forget 'Jack and Diane' -- Did John put a ring on Meg's finger?
RadarOnline.com's got a brand new picture of America's sweetheart Meg Ryan, who flashed a nice piece of bling on her ring finger as she left Toronto's Massey Hall with John Cougar Mellencamp following his concert there Thursday.
The pic was snapped as the gorgeous 49-year-old Sleepless in Seattle star and 59-year-old Indiana rocker headed for a waiting plane.
Article continues below advertisement