John Mellencamp Gives Girlfriend Meg Ryan 'Two Thumbs Up'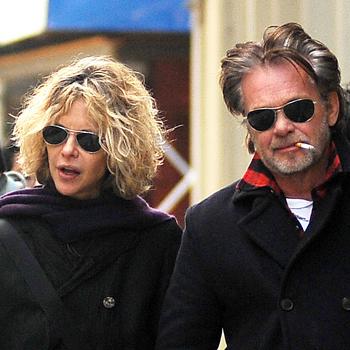 John Mellencamp and Meg Ryan became a couple late last year but back in 2007, when Mellencamp appeared as a guest critic on Ebert & Roeper, he was already giving Meg "two thumbs up."
RadarOnline.com has unearthed the singer's appearance on the film review show. He sat in for Roger Ebert who was then out battling cancer, and the film Richard Roeper asked him to critique was Meg's In the Land of Women.
Article continues below advertisement
Ryan, 49, co-starred in the box office dud about a young man (Adam Brody) who returns home to deal with his depression and finds himself in an unexpected romance.
"I think it's a sweet film and I think there's something to be learned by the story," Mellencamp said. "I wish I would have had this movie when my daughters were teenagers."
The rocker seems to have had a small crush on the actress when he praised her role in the film.
"I thought Meg Ryan was fantastic," Mellencamp says.
Fast forward to 2011, and now the two are a couple!
As RadarOnline.com reported earlier this month, the 59-year-old divorcing rock star announced his separation from his wife of 18 years.
Mellencamp and Ryan were spotted together New York and in Martha's Vineyard, where one source said they appeared happy and relaxed.
As first reported by People.com, Ryan and Mellencamp have been quietly dating for seven weeks.