Exclusive
NEW AUDIO INTERVIEW: Sarah Palin Denied Pregnancy Says Woman Who Claims To Have Had Affair With Todd Palin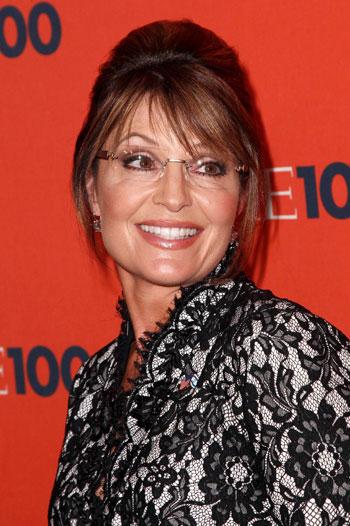 Shailey Tripp is now in the middle of two raging conspiracy theories.
After claiming that she had an affair with Todd Palin, the massage therapist now indicates that Sarah Palin faked her most recent pregnancy.
In a new audio interview that you can listen to here on RadarOnline.com, Tripp describes giving Sarah Palin a massage in early 2008.
"I asked her if she was pregnant…she said no," Tripp says in the interview. "She didn't appear to be pregnant and I had no reason to think she was pregnant."
Article continues below advertisement
But Sarah Palin would have been in the later stage of her pregnancy in this time period.
Tripp says she gave Sarah a massage at the the All About You spa sometime between January and March of 2008.
Conspiracy theorists have claimed that Sarah Palin was not pregnant and that her son Trig is actually the son of one of her daughters. Trig was born on April 18, 2008 and has Down Syndrome.
Tripp first made national news when she was linked to Todd Palin in a sex scandal.
Shailey was arrested in March of this year and charged with running a house of prostitution.
In her new audio interview, Shailey says she had a sexual relationship with Todd – even though that claim has been denied.
VIDEO: Sarah Palin Goes Hunting On Her TLC Show
"Yes it was," she answers when asked if her relationship with Todd was sexual in nature. "It started probably in early 2007 until about the end of December 2009."
Article continues below advertisement
Bizarrely, Sarah Palin received a massage at the spa from Shailey during t his time period. She describes how Sarah did not look pregnant, said she was not pregnant and had "procedures" done at the spa that a pregnant woman would not have.
Shailey has now started her own blog. She writes, "there is much to talk about."
She also says: "I CAN NOT be silent anymore, regardless of the hell I am sure this will put me through. But I have already lost everything more than once and so much has been taken from me I really can't see that I have anything else to lose at this point. Plus I am seriously PMSing right now...;Sometimes you just have to do the right thing and stand out all alone. Very few people want to stand by my side right now and I am now at peace with that. I might be some crazy woman and in that case just pay no attention to me, but I MIGHT be someone with too many secrets that need to be aired out."