VIDEO: Sarah Palin Goes Caribou Hunting On TLC Show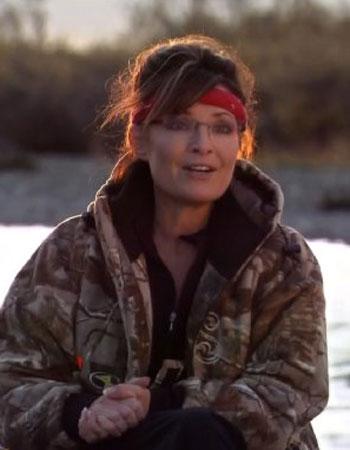 Sunday's episode of TLC's Sarah Palin's Alaska saw the former Governor, her father and a family friend embark on a hunting trip for caribou, giving her an opportunity to show off her skills with a hunting rifle on national TV.
Watch the clip here on RadarOnline.com
"Many remote areas of Alaska, there's no grocery store," the TLC star said in the episode. "It's four or five hundred miles away ... we don't have the advantage -- the animals have the advantage."
Article continues below advertisement
We also got a good look at Palin's proud father, Chuck Heath, in the episode.
"She carries her own weight, whether it's hunting or fishing or politics," Heath said of his daughter. "Anything Sarah Palin does, she does with all four feet, let me tell you that.
We were also intrigued by the preview of next week's episode, which features the Palin clan getting a visit from another reality TV family, the Gosselins.
MORE ON:
Dancing With the Stars
In it, Kate Gosselin clearly looks out of her element in her trip to the great outdoors, as the 35-year-old mother-of-eight is anything but comfortable roughing it during a camping trip in the rain.
The episode airs Sunday at 9/8c on TLC; Palin's new book, America by Heart: Reflections on Family, Faith, and Flag, is in stores now.
RELATED STORIES:
VIDEO: Bristol Palin Hoped To 'Give A Big Middle Finger' To Her Critics