Mel Gibson Custody Witness Kristian Herzog Was Once Court-Ordered Into 'Psychological Counseling'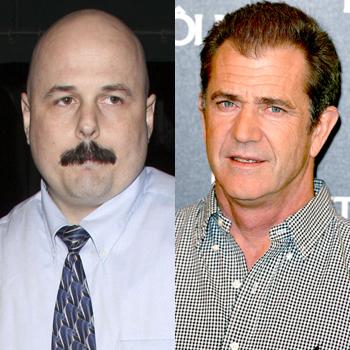 Kristian Otto Herzog, the bodyguard who once protected Oksana Grigorieva and now appears to be siding with Mel Gibson in the former couple's protracted custody battle, was accused of misrepresenting himself and making false statements to cops so often, a judge once ordered him to undergo psychological counseling, RadarOnline.com has learned.
Herzog was arrested in separate incidents in 1995 and 1996 in the Richmond, Virginia area and charged with impersonating a police officer, assault, making a false statement to police and filing a false police report.
Article continues below advertisement
He was acquitted of impersonation both times, with the judge in the second case ruling that conflicting witness statements left him no choice but to dismiss. But Herzog did agree "to undergo psychological counseling for possible dismissal of a third charge, filing a false police report," reported The Richmond Times Dispatch in May, 1996.
Further investigation done by RadarOnline.com found additional arrests and more than a dozen court cases involving Herzog in Virginia, Arizona and California.
In 2006, he was busted in Scottsdale, Arizona and pleaded guilty to a misdemeanor charge of threat and intimidation. A diversionary anger management program was part of that sentence. On another occasion, also in 2006, he was arrested for Impersonating A Public Servant but that case was eventually dismissed by the City Attorney.
Herzog has numerous civil judgments against him for unpaid bills, one as recently as 2009 in Los Angeles County for $2,700.