Lindsay Lohan's Posh Pal Makes Light Of Her Grand Theft Charges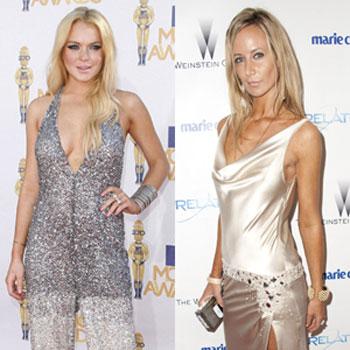 Lindsay Lohan's posh friend, Lady Victoria Hervey has jumped to her defense making light of the felony grand theft charges the troubled star is facing.
RadarOnline.com can reveal the British socialite is backing her buddy after she was accused of stealing a $2500 necklace, and in a shocking statement she has down played the alleged theft as no big deal.
NEW PHOTOS: Lindsay Arrives At Court In Santa Monica, CA. Tuesday
Article continues below advertisement
Taking to her Twitter page to stand up for Lohan, Hervey made an obvious reference to the story just minutes after RadarOnline.com reported the news that she would be charged in court tomorrow.
"When I picture the term 'grand theft' in my head, a small thin strand doesn't come to mind, the crown jewels do….I mean." She wrote.
While sources close to Lohan claim she merely borrowed the necklace, she is now facing prison for the THIRD time in her 24-years if she is convicted of the charges.