Katy Perry: 'I Weigh 130 Pounds'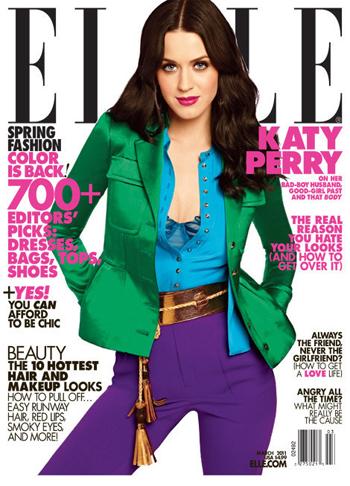 Singer Katy Perry is known for her curvaceous body, but the hourglass songstress wasn't always a perfect 10, and says she's dropped nearly 15 pounds since her adolescence, RadarOnline.com has learned.
"I was shaped like a square at one time. I was! I'm generally around 130 pounds, which is totally fine for me," she said in an interview for the March issue of Elle magazine.
Article continues below advertisement
"But when I was a kid, I was the same height and weighed more like 145."
Although she may have weighed more than she does now, she admits she blossomed into womanhood early and felt uncomfortable about it.
"I had enormous boobs that I didn't know what to do with, so I wore minimizers, which were not cute," the 26-year-old said.
"Those thick-a** straps! I got made fun of for the over-the-shoulder boulder holder... and all I wanted was to look like Kate Moss. Little did I know... that these things would come in handy someday."
Perry has risen to superstardom with hits like I Kissed A Girl, Teenage Dream and Fireworks, but the songstress said she doesn't want to live and die on the stage.
"I think some people will die on the stage, and I'm not so sure I want to do that. Like, I want to have kids! I'm totally fine with saying that," she said.
"I think some people are scared because they're worried it's going to ruin their career, but I want to live a full life."