EXCLUSIVE: Tila Tequila Says Lesbian Sex Tape 'Was Not Meant For The Public To See'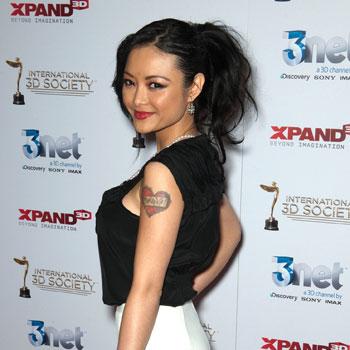 Tila Tequila is furious about a lesbian sex tape that leaked online and fell into the hands of industry powerhouse Vivid Entertainment, and the pint-sized reality star tells RadarOnline.com exclusively that she's "disappointed that it has surfaced."
"Recently an intimate video with me, my then girlfriend and another friend was leaked online," Tila told RadarOnline.com of the leave-nothing-to-the-imagination tape.
Article continues below advertisement
"This video was taken years ago and I'm disappointed that it has surfaced, especially now when all of these positive things are going on in my life."
The 29-year-old made the leap from MTV to starring in an online video spoof with bona fide A-lister Jennifer Aniston last week – and being linked to a new sex tape is not the image she's going for right now.
"I do, however, have to take responsibility for my part in making the video, which I do," Tila said of the sex tape, reportedly made nearly two years ago.
"Although this video was not meant for the public to see, I hope that this will not affect my career and that I will continue to work hard at achieving my goals in this industry."
As RadarOnline.com was first to report, Tila recently won the rights back to another sex tape, one she'd made with ex-boyfriend Francis Ten, after taking the matter to court.
Tila's attorney, Jordan Bromley, confirmed to RadarOnline.com that they reached a settlement and obtained rights to the video from Francis.
Article continues below advertisement
"Tila Tequila has secured all rights to the video made with a former boyfriend. We were gratified to resolve this matter and Tila is very happy with the result," Bromley said.
Now Tila is hoping the tape she made with two girlfriends will be buried as well, but sources tell RadarOnline.com that Vivid honcho Steve Hirsch is adamant about releasing it.
"I want to apologize if I let any of my fans down, I love them and appreciate their support," Tila said.