Exclusive
EXCLUSIVE: Paramount 'Hasn't Paid A Dime' For Transformers 3 Victim's Medical Bills, Says Attorney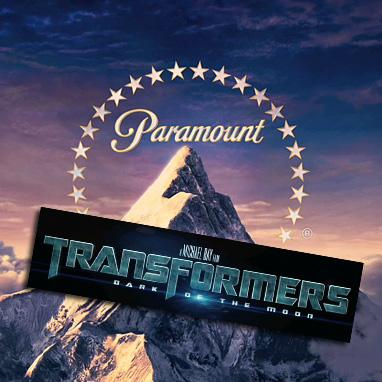 Gabriela Cedillo suffered life-changing injuries during an accident on the set of Transformers 3, and despite Paramount Pictures saying it would pay her medical bills -- nearly five months ago -- Cedillo's attorney says they "haven't paid a dime."
"They have not paid her medical bills. They haven't paid a dime as far as I know," attorney Todd A. Smith told RadarOnline.com in an exclusive interview.
Article continues below advertisement
"I made representations to Loyola Medical Center that that's what would happen and they've been very gracious about it, believing someone at Paramount would step up, but it hasn't happened."
Cedillo was injured on September 1, 2010 while working as an extra in Chicago on the film, when a cable towing a car snapped and whipped through her car window, striking her in the head.
"She was scheduled to be in the hospital Monday to have a portion of her skull put back on her head. She's missing about a third of her head," Smith said of Cedillo's current condition.
"She's still going through rehabilitation, multiple sessions per week, to try and gain back whatever functions she's going to have. She's very weak; she's got a lot of cognitive deficits.
"She appears to be quite impaired with her ability to understand and appreciate everything. I'm not saying she's not coping... and considering where people thought she would be, she's fortunate. But she has the function of a small child right now."
Article continues below advertisement
Smith said the family even filed a workers' compensation case against the casting agency that hired the 24-year-old as an extra, but that was just another dead end for the family.
"We filed a workers' compensation case as well against Media Specialists, they go around and hire extras around the country, and hired Gabby Cedillo here in Chicago," Smith said.
"The insurance company for Media Specialists, the workers' compensation carrier, has denied coverage saying they're not responsible. No one is willing to step up for this innocent victim."
EXCLUSIVE: Paramount Covering Medical Bills For 'Transformers 3' Stunt Victim
Smith suggests it will be a lengthy battle to get compensation for Cedillo and her family - noting that the original case filed with the state court was "removed by the defendants to federal court," so he has filed briefs to have it "remanded back to state court."
In September 2010, Smith told RadarOnline.com,
"Paramount is recognizing responsibility for those bills," Smith said regarding the exorbitant medical costs that are being taken care of by the production company.
Article continues below advertisement
Cedillo has undergone numerous surgeries, including a tracheotomy for a ventilator, a feeding tube placed in her abdomen and a procedure to remove pressure and provide relief for her brain.
"We filed our case in state court some time ago against Paramount Pictures and DW Studios and some other defendants including a location manager from Chicago named Alan Nolan-Cohn, who had safety responsibility," Smith said on Monday.
"Loyola called me and wanted to know what the financial situation was because there was a surgery scheduled for Gabby, but the best I'm able to tell them is that certain promises were made initially and haven't been lived up to. I think the likelihood is high that we'll be able to get her compensated, but it's a lengthy process."
When reached for comment, a Paramount spokesperson told RadarOnline.com, "The production has been engaged in a dialogue with Ms. Cedillo's representatives about how we can be most supportive. Our thoughts and prayers are with Ms. Cedillo, her family and loved ones and we remain committed to helping them during this difficult time."