Exclusive
EXCLUSIVE: Paramount Covering Medical Bills For Transformers 3 Stunt Victim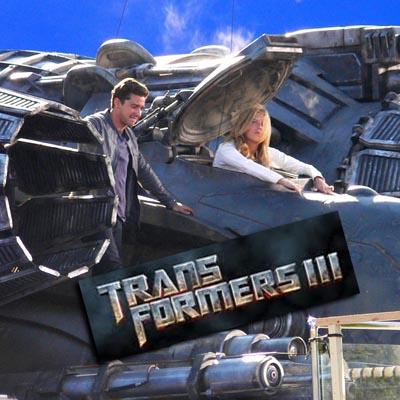 Gabriela Cedillo, the young woman injured on the set of Transformers 3, is still in the hospital and although no public statements have been made regarding the accident, RadarOnline.com has exclusively learned that the production company is footing the cost of her medical bills.
The 24-year-old is said to be in stable condition and showing small signs of improvement, but she is still unable to speak or eat on her own.
Article continues below advertisement
Todd Smith, a representative for Cedillo, told RadarOnline.com she is still in the ICU at Loyola Medical Center in the Chicago suburb of Maywood and is somewhat responsive.
"Paramount is recognizing responsibility for those bills," Smith said regarding the exorbitant medical costs that are being taken care of by the production company.
Cedillo has undergone numerous surgeries -- including a tracheotomy for a ventilator, a feeding tube placed in her abdomen and a procedure to remove pressure and provide relief for her brain -- and she remains unconscious.
"They periodically remove the ventilator and she can sometimes breathe on her own," Smith said.
Cedillo was injured on September 1 while working as an extra on the film; a cable towing a car snapped and whipped through her car window and struck her in the head.
Expenses will be piling up for Cedillo's injuries, not just for her current treatment and stay at the hospital, but what she may be dealing with in the future.