Exclusive
EXCLUSIVE: 'Transformers 3' Victim's Family Files Lawsuit Against Paramount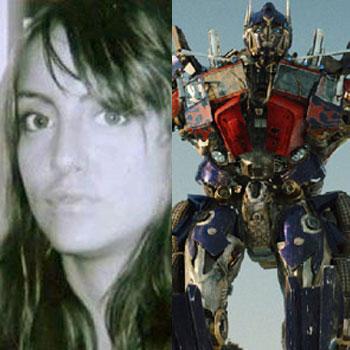 Adolfo Romo, brother to Transformers 3 victim Gabriela Cedillo, filed a lawsuit on Tuesday against Paramount Pictures citing negligence, and RadarOnline.com has all the details and documents.
EXCLUSIVE DOCUMENTS: See The Lawsuit Filed Against Paramount On Behalf Of Victim Gabriela Cedillo
The lawsuit labels Cedillo as "a disabled person" and states that she "assumed no risk of injury in performing her duties as an extra on the Transformers 3 movie set."
Article continues below advertisement
Numerous mechanical and procedural malfunctions are listed in the documents such as: "Failed to properly weld the metal bracket to the stunt car… Failed to provide adequate safety precautions… Allowed untrained extras to drive their own vehicles within close proximity to a violent stunt."
EXCLUSIVE VIDEO: The 'Transformers 3' Stunt That Left An Extra In Coma – Watch It Here
"We filed a case this morning in Chicago and made a request for a jury trial," Cedillo's attorney Todd A. Smith told RadarOnline.com in an exclusive interview.
"Gabriela was transferred to the Rehabilitation Institute of Chicago on Friday; she's unable to speak and is paralyzed on her left side.
"It looks like she has vision loss in the left eye, which is sewn shut because there's a paralysis associated with that and they don't want her eye to dry out."
According to CBS 2 Chicago, Cedillo was driving in the westbound lane while stunt vehicles being towed by flatbed trucks drove in the opposite lane in excess of 50 miles per hour, as part of a stunt being filmed on September 1 for Transformers 3.
Article continues below advertisement
As previously reported by RadarOnline.com, the cable towing one of the stunt cars came loose, whipping through Cedillo's car window striking her in the head.
In total, Romo is seeking money in excess of $50,000 on counts of negligence against seven companies and individuals involved.
"All of these entities played a role in some respect as to what happened," Smith said.
"In Illinois you're not allowed to ask for a specific sum so ultimately the amount of money in this case will be determined by a jury.
"Gabriela is somewhat responsive and the family is hopeful that she will continue to take these small strides."
RadarOnline.com obtained the following statement from Paramount Pictures:
"We are all terribly sorry that this accident occurred. Our thoughts, prayers and best wishes are with Gabriela, her family and loved ones. The production will continue to provide all the help we can to Gabriela and her family during this difficult time."