Exclusive
EXCLUSIVE: Oksana's Former Bodyguard Completes Tell-All Book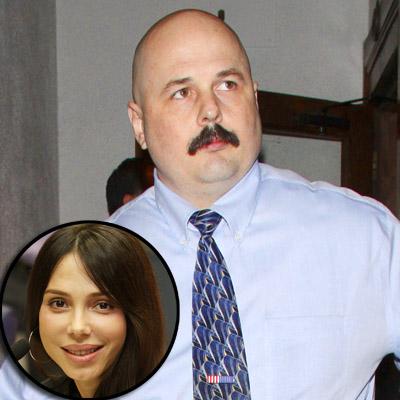 Oksana Grigorieva's former bodyguard, Kristian Herzog has completed a no holds barred tell-all book about his ex-employer and her explosive relationship with Mel Gibson.
Herzog is now hoping he can land a book deal, and is shopping around his rough draft, RadarOnline.com can exclusively report.
The convicted criminal, who was once accused of impersonating a police officer, began working with Oksana during a particularly turbulent time in her life - shortly after the January 6th alleged beating that she claims she suffered at the hands of Gibson.
Article continues below advertisement
A source close to the situation tells RadarOnline.com: "Kristian thinks there is a big market for a book, and he thinks he is the one that should spill the beans about Oksana and Mel's explosive relationship.
"Kristian thinks he is a celebrity, and he is trying to do whatever he can to insert himself into this mess. Herzog is adamant that he had an intimate relationship with Oksana," the source said. However, other insiders tell RadarOnline.com that Oksana was never involved with Herzog.
Herzog was formally subpoenaed by Mel's legal team recently. The source says: "The deposition hasn't taken place yet. Herzog can be expected to be grilled by both Oksana and Mel's lawyers. Kristian has changed his story multiple times. Herzog has an ax to grind with Oksana because she fired him when she became aware of his criminal past."
RELATED STORIES:
EXCLUSIVE: Mel Gibson's Lawyers To Depose Oksana's Ex Bodguard This Week