EXCLUSIVE: Michael Lohan Presented With 'Father Of The Year' Award -- Seriously!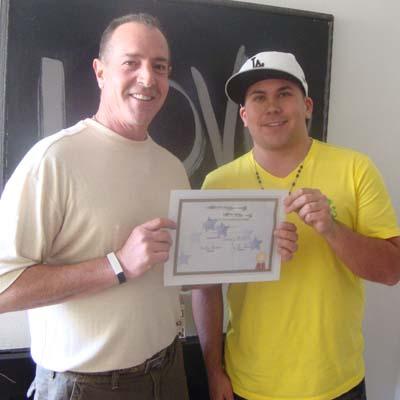 Controversial celebrity dad Michael Lohan has been presented with a "Father of the Year" award by a Pennsylvania magazine, RadarOnline.com has exclusively learned.
Ironically, the award was given to him just a day after his famous daughter Lindsay allegedly swiped a $2,500 necklace from a swanky jewelry store in Venice, California.
Michael Lohan -- who was recently hospitalized after he was found to be suffering from chest pains -- has endured a rollercoaster relationship with both Lindsay and her mom Dina in recent times.
Article continues below advertisement
But The Weekender magazine decided to present him with the award because they believed that he has been wrongly persecuted by the media after he spoke-out about the need for his daughter to go to rehab.
He told the magazine's columnist Justin Brown: "I hope people will read this and see him for the amazing father he is. The type of father I hope to be one day. Either way, everyone will have something to say about it!"
Brown told RadarOnline.com that Lohan was in tears when he received his award as he spoke about all of his children.
"I see Michael Lohan as a father who will stop at nothing to protect his family even although he is often vilified by the media for those efforts," added Brown.
The award will come as a shock to many observers who feel that Lindsay's out-of-control behavior is a direct result of being caught between two feuding parents.
Article continues below advertisement
RadarOnline.com exclusively revealed how the troubled actress allegedly stole a one-of-a-kind necklace which was then returned to the police by an un-named friend before authorities could search her Venice Beach home for it.
It will be up to the District Attorney's Office in Los Angeles whether they decide to press charges or not for this latest incident.
Lindsay is still on probation and is facing possible criminal charges after an alleged altercation with a former Betty Ford worker on December 12, 2010.