Exclusive
EXCLUSIVE: Lindsay Lohan Calls 911 On 'Stalking' Paparazzi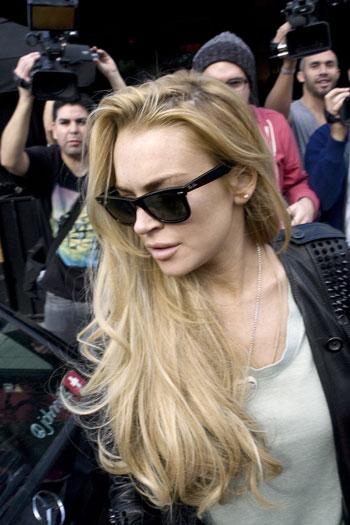 Lindsay Lohan personally called 911 after a "high speed chase" with paparazzi — this according to those in her camp who tell RadarOnline.com the actress was "scared and frustrated" with the shutterbugs' attention.
The LAPD Pacific Division has confirmed to RadarOnline.com there was a "very, very minor incident" which officers responded to in Venice Beach around 12.45pm on Tuesday.
When police arrived, Lohan, 24, spoke with the officers before leaving to attend a meeting.
Article continues below advertisement
No charges were filed.
But according to Lohan's camp, the incident was so serious she is considering asking her lawyer to go to court in a bid to get a restraining order.
"One of the photographers was the same paparazzo who followed her when she was at the Betty Ford Center in Palm Springs," a source close to the Mean Girls star told RadarOnline.com.
"He drives a Prius with tinted windows and follows her everywhere she goes, often speeding and running up to her when it stops at traffic lights. It's dangerous and stalking."