EXCLUSIVE DETAILS: Prosecutors Continue Lohan Battery Investigation, 'Not Satisfied' With Cops Probe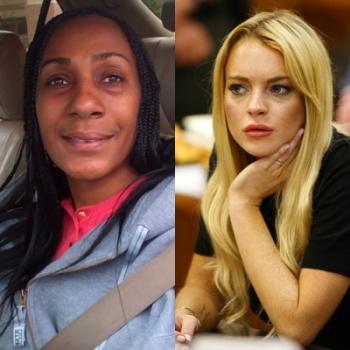 Lindsay Lohan is moving forward with her new sober life but the investigation of an alleged incident involving the actress and a former Betty Ford employee seems to have hit a snag.
RadarOnline.com has learned that the Riverside County District Attorney's office isn't satisfied with the case presented to them by the Palm Desert Police Department and wants further investigation into the alleged incident - despite the fact that the alleged victim in the case doesn't want to press charges.
Article continues below advertisement
Several prosecutors and investigators with the Riverside County DA's office met early Wednesday and determined that more investigation is needed before they can make a decision on whether or not to file charges against the 24-year-old star.
According to a source, the investigation will be conducted by Riverside County DA's office own investigators – not the Palm Desert Police Department who conducted the original investigation.
As RadarOnline.com previously reported, Los Angeles Superior Court Judge Elden Fox has reviewed Lohan's criminal file relating to the alleged assault against former Betty Ford employee, Dawn Holland, and has determined to take no immediate action against the actress.
Lohan's Palm Desert police report was personally delivered to the Judge last week and was immediately placed under seal.
No timeline has been given as to when the DA's investigation will be complete.