Exclusive
EXCLUSIVE: Mel Gibson Still NOT Divorced From Robyn; Settlement Not Near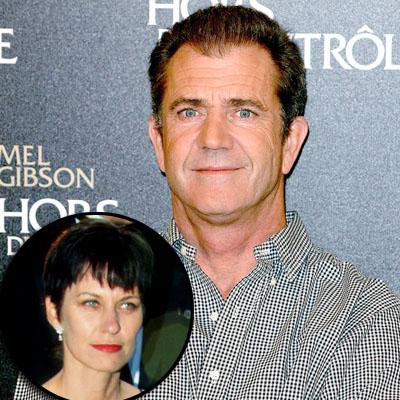 Mel Gibson is still having 'woman problems', and not only with Oksana.
The Oscar winning director/actor has yet to settle his expensive divorce with estranged and long-suffering wife Robyn, RadarOnline.com has exclusively learned.
Robyn Moore, who was married to Gibson for 28 years, filed for divorce in April, 2009.
Now, two years later, the case drags on with no resolution in sight.
While the divorce was considered to be "amicable", a friend of the pair now warns "it's a long way from being final" -- even though the actor's lawyers submitted a settlement proposal to Robyn, last September.
Article continues below advertisement
"I guess he's too busy with the Oskana Grigorieva case to worry about the divorce from Robyn," the source said.
What's more, the split won't be settled anytime soon because case management conferences in the divorce keep getting delayed while the custody fight with Oksana Grigorieva, 40, continues.
"They keep getting continued," said the source, "and they're not expected to be back in court until at least April, now."
Robyn, who has seven children with Mel, lodged papers in Los Angeles Superior Court just weeks after scandal-scarred Gibson was pictured frolicking on a beach in Costa Rica with an unidentified brunette.
It proved to be Grigorieva - clad in a barely-there bikini - as these exclusive RadarOnline.com photos exposed.
According to California law, Robyn is entitled to half Mel's reported $1 billion fortune, because the couple did not sign a pre-nup when they wed in Australia in June 1980.