Exclusive
EXCLUSIVE: Photos Will Show Oksana With Black Eyes And Broken Teeth From Mel, Friend Says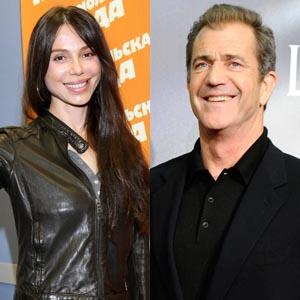 Oksana Grigorieva not only has Mad Mel's vile and profane rants on tape, but she is also sitting on potentially explosive photos that will show her bloodied and bruised after a confrontation with the Oscar-winner, according to a close confidante.
It's the latest and ugliest development in the couple's bitter legal battle, RadarOnline.com has exclusively learned.
After we revealed the Braveheart star was caught on tape erupting into a racist tirade at his baby mama -- in which he said Oksana looked "like a f-- king pig in heat" who could "get raped by a pack of n ***ers" -- the photos reportedly substantiate her explosive claim that the actor/director punched her in the face.
Article continues below advertisement
Gibson's lawyer has emphatically denied he was violent toward the Russian singer during an incident that took place at Gibson's Malibu mansion on January 6.
Grigorieva received two black eyes and had two front teeth knocked out, the source, familiar with the case has told RadarOnline.com.
"You can see Oksana's two main front teeth were broken and there are bruises all over her face," said the pal, who has seen the photos.
"They will come out eventually and she is prepared to use them in their court case."
Gibson, 54, and Grigorieva, 40, have an eight-month-old daughter Lucia. The couple split in April after a relationship that lasted about a year.
The emergence of the apparent photographic evidence comes a week after the pair filed dueling restraining orders against each other.
RadarOnline.com first broke the story that the Oscar winner had filed for a restraining order against Grigorieva.
MORE ON:
Celebrity Justice
Article continues below advertisement
Although the case is sealed, which means that documents cannot be released to the public, RadarOnline.com learned Gibson filed a temporary restraining order against Grigorieva, a notice about a forthcoming court hearing and a notice of visitation rights and child custody.
EXCLUSIVE: Oksana Has Secret Evidence Against Mel Gibson
The Russian musician filed a restraining order against her ex-lover first, prohibiting him from coming within 100 yards of her.
"Oksana was scared to death to go to the cops," said our source.
"Any battered woman is... most women never speak out and suffer years."
Gibson has seven children with former wife Robyn, with whom he split last year after 30 years of marriage.
Grigorieva also has a son with former James Bond star Timothy Dalton.