EXCLUSIVE INTERVIEW: Inferno Director 'Relieved' Lindsay Lohan Is No Longer Attached To Movie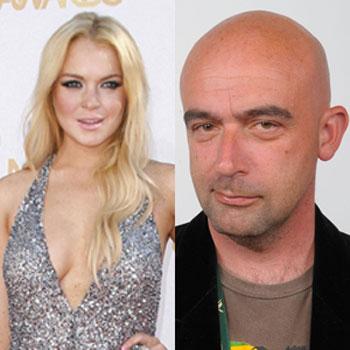 Inferno director Matthew Wilder has told RadarOnline.com: "We would never have got our movie made if Lindsay Lohan was still attached to it."
Wilder went through a rollercoaster of emotions when the troubled actress was supposed to be playing tragic porn star Linda Lovelace as her never ending legal woes constantly threatened to torpedo the project.
And now that she is facing the possibility of up to three years in state jail if she is charged with felony grand theft plus six months for breaking her current probation, Wilder has been left scratching his head.
Article continues below advertisement
"To tell you the truth I have a total sense of relief because the reality is we would never have got our movie made if Lindsay Lohan was still attached to it." He told RadarOnline.com.
"We are now due to start filming in New Orleans in April with Malin Akerman instead of Lindsay Lohan and everybody cannot wait.
"Despite everything that happened with Lindsay I would be horrified if she went to jail and to tell you the truth I just feel sorry for her because sadly she has some real issues to deal with.
"It was funny because the paparazzi followed Malin recently but it was a completely different vibe to Lindsay because she is such a different person.
"I can now just look forward to making our movie without any distractions and that just couldn't happen when we were involved with Lindsay Lohan.
"I'm not sure if I was surprised or not that she got into trouble again I just wish she could get her life together at some point despite everything she put me through."
Article continues below advertisement
RadarOnline.com revealed that Lohan will not be charged today with felony grand theft in connection with the $2500 necklace she allegedly stole from a boutique in Venice.
The former Mean Girls star is facing a legal nightmare as there is CCTV footage of her wearing it out of the store.
In addition she could still be charged in Riverside in connection with her alleged assault of Betty Ford care worker Dawn Holland last year although RadarOnline.com understands that this would only be a misdemeanor and that Beverly Hills Judge Elden Fox is not likely to take action against her over this particular incident.
The Doomsday scenario for the actress is she's facing felony grand theft charges, which could lead to her probation from her prior DUI case being automatically revoked by Judge Fox resulting in serious jail time.
The theft charges are expected to be filed this week - more disturbing for her friends and family, as RadarOnline.com exclusively reported Lohan lied about ever being inside Kamofie & Company in Venice and she now could be about to pay the ultimate price for her deception.