EXCLUSIVE VIDEO INTERVIEW: Charlie Sheen's Influential Assistant -- 'I'm Going To Do Everything I Can To Help Him'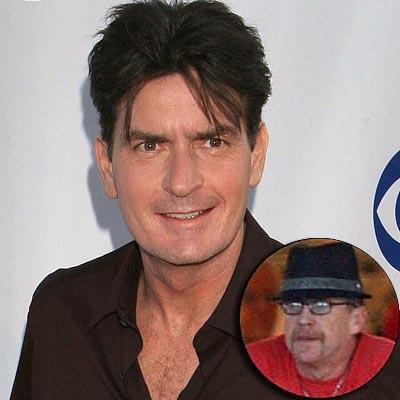 Charlie Sheen's embattled assistant, Rick Calamaro, has spoken out for the first time amid claims he is a bad influence on the troubled Two and a Half Men star.
"Right now, all I care about is Charlie," Calamaro told RadarOnline.com in an exclusive interview outside his apartment in Los Angeles on Monday.
"I'm going to do everything I can to help him with whatever and help get the show on."
Calamaro, a former L.A. nightclub tycoon, was with the Emmy nominated star when he trashed a room at The Plaza Hotel in New York during a booze and cocaine binge in October, 2010.
Article continues below advertisement
EXCLUSIVE VIDEO & PHOTO: Martin Sheen Visiting Charlie At The Hospital
Now RadarOnline.com has learned some inside Sheen's inner sanctum believe Calamaro is "enabling" the 45-year-old star, who hospitalized after a bender which included a "briefcase full of cocaine".
Responding to that charge, Calamaro said: "I don't care about the media. I just care about my boy Charlie... I love him!"
As RadarOnline.com first eported, Sheen is being home-rehabbed as his hit CBS show, which pays him $2 million an episode, is plunged into chaos and placed on production hiatus.
Despite the scandal, the tragic star is still balking at going to rehab and doesn't think he needs help at all, despite spending $500,000 on escorts and drugs in the six months.
"Charlie was supposed to go to a rehab facility but he absolutely refused to go," one pal, who has intimate knowledge of the situation, told RadarOnline.com.
"He is at home now and those close to him are trying to get him to enter a facility, but he doesn't think he has a problem."