Exclusive
EXCLUSIVE: Halle Berry's Baby Daddy Files Legal Papers To End Custody Battle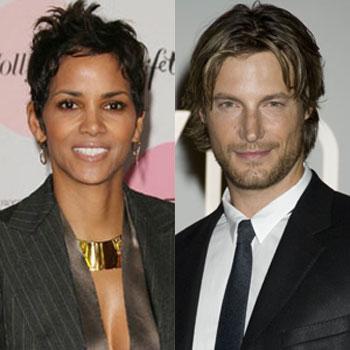 UPDATE: All parties have now left the courthouse
Gabriel Aubry filed a motion yesterday to end his custody case and to dismiss his request for child support from his ex-girlfriend Halle Berry.
Halle is currently at the courthouse with her legal team, they are in a closed hearing.
Read The Case Summary And Request For Dismissal
EXCLUSIVE DOCUMENTS: Gabriel Aubry's Custody Case Is Dismissed
As RadarOnline.com exclusively reported, Gabriel and Halle have reached a truce in their bitter fight over custody of their two-and-a-half-year-old daughter Nahla, and are even on talking terms once again.
Article continues below advertisement
Gabriel originally filed for joint custody on December 30, sparking a war of the words and a nuclear level fall-out between the couple.
Accusations flew and several negative items appeared in the press, but now, it seems the two have been able to put the past behind them and start anew for the sake of their daughter.
"I think both sides realized how out of hand things had gotten recently," a source close to the situation tells RadarOnline.com. "They both love their daughter and want to make sure her well fare comes first.
"Gabriel and Halle have spoken to each other and have committed to try and make things work, without the courts - Gabe's decision to drop his case is his way of showing Halle he's prepared to take a leap of faith and trust her once again."
"I feel she's black," Berry told Ebony magazine. "I'm black and I'm her mother, and I believe in the one-drop theory," referring to a dated expression indicating the notion that a person with one drop of black blood in their family is to be considered black.