Exclusive
EXCLUSIVE: Halle Berry & Gabriel Aubry No Longer Talking As Custody War Explodes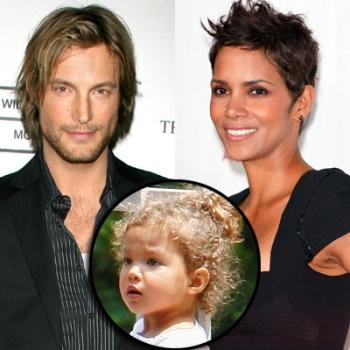 As the custody battle intensifies between Halle Berry and Gabriel Aubry their relationship has deteriorated even further – with the couple no longer speaking to each other, RadarOnline.com has learned exclusively.
A source close to the situation tells RadarOnline.com that Halle and Gabriel had been communicating with each other regarding the welfare of their two-and-a-half-year-old daughter, Nahla, runtil around a week ago – but now all talking has ceased.
Article continues below advertisement
"If Gabriel needs to find out anything about Nahla he goes through the nanny now," the source tells RadarOnline.com. "He and Halle are no longer speaking directly to each other.
"There were still talking, albeit limitedly, up until a week or so ago, but now – nothing."
A representative for Berry had no comment on the situation.
Halle and Gabriel have a court date scheduled for February 24.
"At present Gabriel has no established legal right to custody or visitation. That's why he went to court in the first place, to establish his rights," one source close to the situation told RadarOnline.com.
The source added Gabriel is concerned that Halle will request that all his visits with their daughter be supervised.
"He's absolutely heartbroken and mystified by the situation, he suspected things could get unpleasant and difficult between them if he pushed to establish his legal rights as Nahla's father but he never thought it would come to this," the source said.
But Halle is also distraught. Her rep previously issued this statement: "Halle has serious concerns for her daughter's well-being while in the care of her father for any extended period of time and is prepared to take all necessary steps to protect her.
Article continues below advertisement
"She has attempted to resolve these custody issues amicably with her daughter's father, Gabriel Aubry, directly, but given his lack of cooperation, Halle has no choice but to seek swift judicial intervention,"
Various reports have claimed that Aubrey used the 'N' word in describing Halle. One source close to Aubrey strongly denies that.
And other reports from anonymous sources claim that Nahla has become hysterical, kicking and screaming when it Aubrey arrived to pick her up for his visitation.