Exclusive
EXCLUSIVE: Dr. Phil's Dog Bit Two Other People Before Third Victim Filed Lawsuit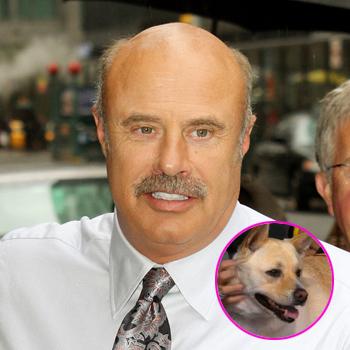 Janet Harris, the former best friend who filed a personal injury lawsuit against Dr. Phil McGraw and his wife Robin, isn't the only person their dog, Maggie has attacked. In fact, there are at least TWO other victims, RadarOnline.com has learned exclusively.
One person who has been around the dog a lot told RadarOnline.com that Maggie has attacked on four separate occasions and also bit a long-time employee.
Article continues below advertisement
"That dog bit me a few times," a source close to the McGraw family told RadarOnline.com. "And I know she also bit an employee of theirs; that person had to go to the hospital and get stitches in their heel."
Harris alleges in her lawsuit filed February 2 that the canine attack happened at the TV shrink's Beverly Hills mansion and told Los Angeles' Fox 11 Friday that he and his wife Robin "just turned their backs and walked away" after being notified of the incident.
"The McGraws were told about Maggie," the source told RadarOnline.com. "So many people didn't feel safe around her, they would literally run away from her.
"Staff at the house used to try to keep Maggie away when people turned up. They had to throw treats so Maggie would get distracted and go into another room away from where visitors were.
"And it wasn't jut people she attacked either - she used to eat the furniture too!"
Article continues below advertisement
Dr Phil rescued Maggie from the pound and subsequently discovered that she is a rare purebred Korean Jindo. The Jindo was bred as a hunting dog and is known to be fiercely loyal to and protective of its owners and highly territorial.
RadarOnline.com exclusively broke the story of Harris' lawsuit last Thursday, in which she claims the McGraws "were aware that Maggie had an unpredictable temperament, had a propensity to bite and has in fact previously bitten other persons."