Exclusive
EXCLUSIVE: D.A. Seeking Six Months Jail For Lindsay Lohan For Probation Violation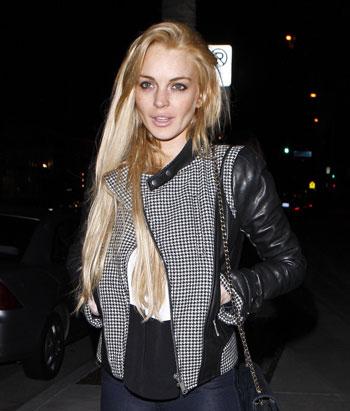 The Los Angeles District Attorney's office will seek a six month jail sentence for Lindsay Lohan for probation violation, RadarOnline.com has exclusively learned.
NEW PHOTOS: Lindsay Arrives At Court In Santa Monica, CA. Tuesday
This is in addition to any sentence recommended if the 24-year-old is found guilty on the felony grand theft charge she will be arraigned on tomorrow.
The source tells RadarOnline.com: "The DA is going to be asking Judge Schwartz to put Lindsay in jail for violating terms of her probation for six months in county. This is a separate matter from her new felony case."
Article continues below advertisement
As RadarOnline.com previously reported Lohan will be formally arraigned Wednesday afternoon at the Airport Courthouse in Los Angeles County, on one charge of felony grand theft.
Other sources connected to the case tell RadarOnline.com: "Lindsay's probation will be revoked by Judge Keith Schwartz immediately. She will be formally arraigned on the single charge, and at that time she will be expected to enter a plea of either not guilty or guilty.
"Lindsay will be remanded into custody, again, and her bail bondsman will be there to get her out. It's anticipated that her bail will be around $75,000-100,000."
The sources say that once Judge Schwartz handles the arraignment, he will then deal with her probation violation, scheduling a hearing for a later date - Lohan is still on probation from her 2007 DUI convictions.
Judge Schwartz will be overseeing this, and not Judge Fox, who oversaw her past court travails last year which led to a court-ordered stay at the Betty Ford Center.