Exclusive
EXCLUSIVE: Brooke Mueller's Step Dad: She's Not Romantically Involved Again With Charlie Sheen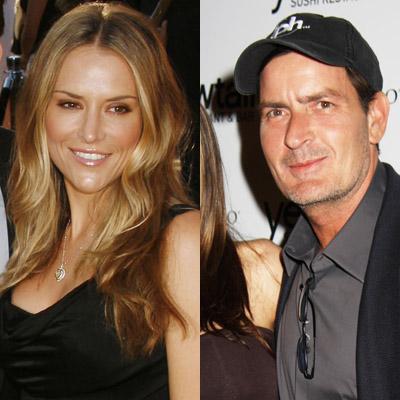 They are vacationing together on a private tropical island and even sharing a house together in Los Angeles, but one thing Brooke Mueller won't be sharing with ex-husband Charlie Sheen is his bed.
In an exclusive interview with RadarOnline.com, Mueller's stepdad has lifted the lid on the exes bizarre living arrangement and revealed why his his step-daughter won't be jumping back into the sack with the Two And A Half Men star.
Article continues below advertisement
"Brooke has sold the house in Los Feliz and needed a place to stay until her new home is ready in Beverly Hills," said Jon Fiore when asked why Mueller has moved back in with her soon-to-be ex-husband, his porn star pal, Bree Olson, and his new girlfriend Natalie Kenly.
"She moved in with Charlie only temporarily. They are not back together."
As RadarOnline.com first reported, the troubled star set sail Wednesday for a tropical vacation with his live-in ladies. But Fiore says their romance won't be rekindled during the trip.
"Her family worries about her but she is an adult," he said. "Brooke has assured her family that she is not with Charlie in that sense. There are two other woman for that on their trip, he's got a girlfriend.
"She said she is going to be fine, he is nice to her and she wants to be nice to him.
"He loves being around Brooke because she is the mother of his children and he feels close to her."
In fact Mueller -- who is newly sober -- can count on extra support from her family, who are planning to move across the country to be near her and the couple's two-year-old twin boys, Max and Bob.